Valtra Unlimited Studio and Noremat start cooperation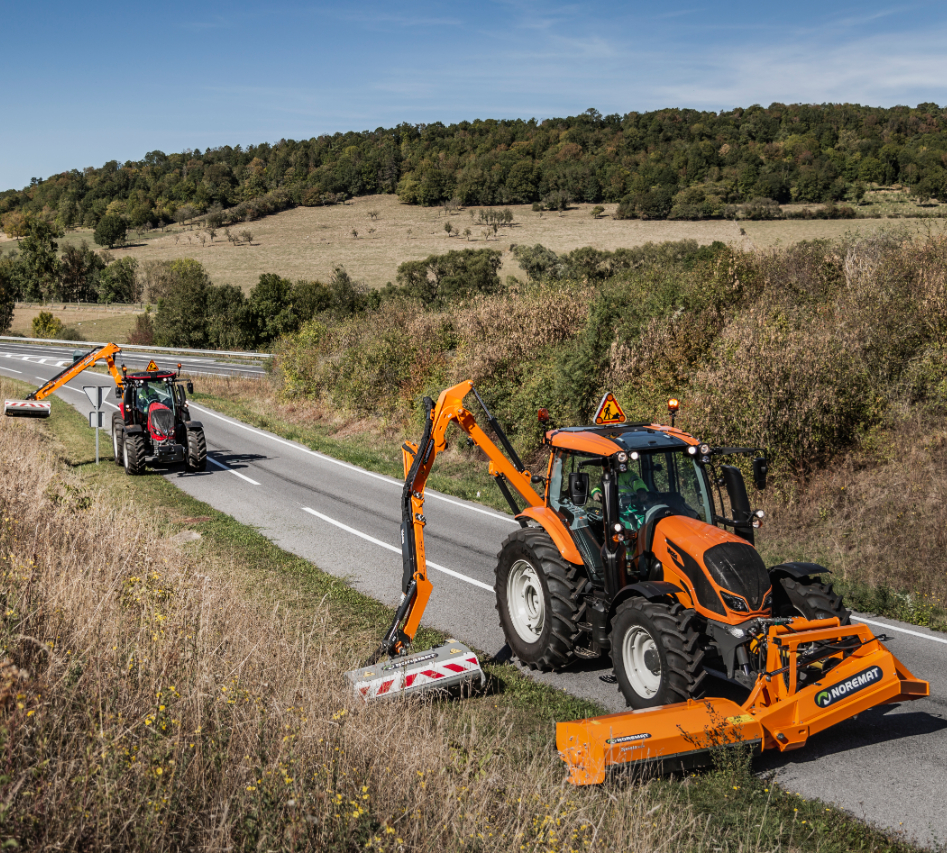 Noremat road maintenance machinery available from Valtra dealers
11/12/2019
Valtra's line-up at the Agritechnica exhibition entails a road maintenance tractor fully furnished with Noremat road maintenance equipment. The T154 Active is equipped with a Magistra 63T that can be operated via the seamlessly integrated controls in the tractor's armrest.
The Noremat-equipped tractor represents a starting point for future cooperation between Valtra Unlimited Studio and Noremat. In the future, Valtra customers can order tractors equipped with Noremat road maintenance implements directly from the Unlimited Studio.
Noremat is a highly respected manufacturer of road maintenance machinery and especially roadside mowers in France and Western Europe. A French company is established in 1981, Noremat employs 280 persons, with net sales of 62 million euros. The Noremat product range includes for example 21 different types of verge mowers and folding arms for mowers with a working range of 4.2 to 8.3 metres. Further, Noremat is renowned for its spare parts, training, and service operations, which have made Noremat the number one choice among professional road maintenance contractors.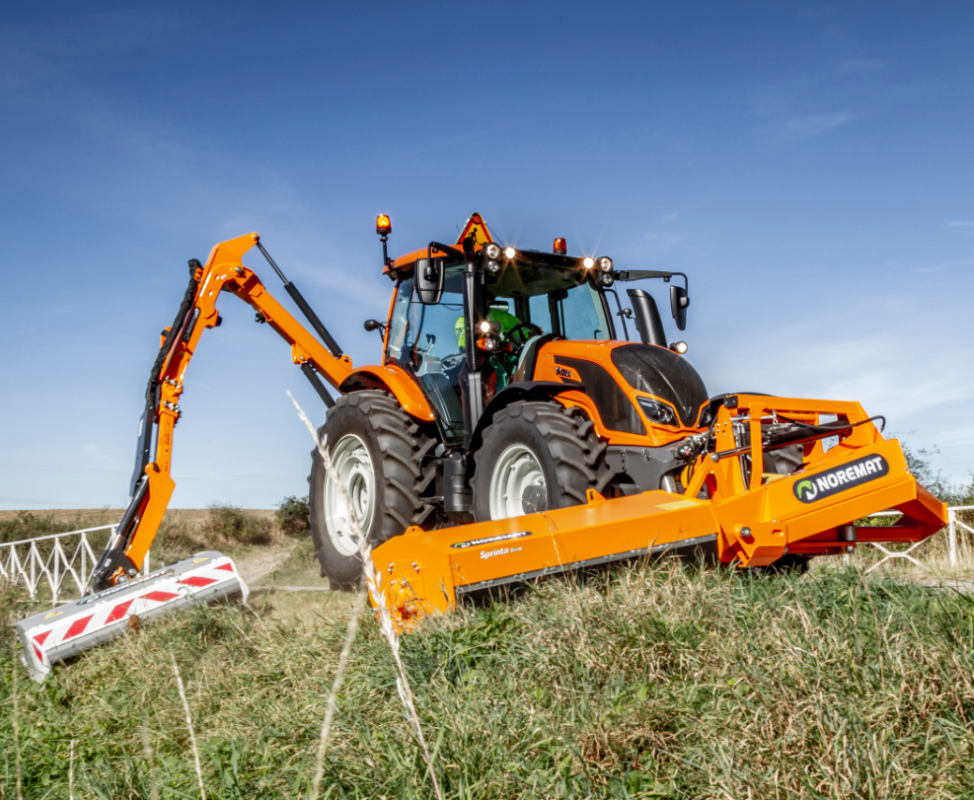 Factory warranty for Noremat implements
The cooperation with Noremat complements Valtra's portfolio of tractor tailoring solutions for contractors. Through the Unlimited Studio, Valtra offers its customers a choice from millions of different option combinations assembled right at the factory. Due to this high variety of options available, the Unlimited Studio therefore enables customers to get a machine that is ready for work directly from the Valtra factory. Any tractor equipped in the Unlimited Studio is covered under the same warranty as the original tractor, as are the implements it is equipped with.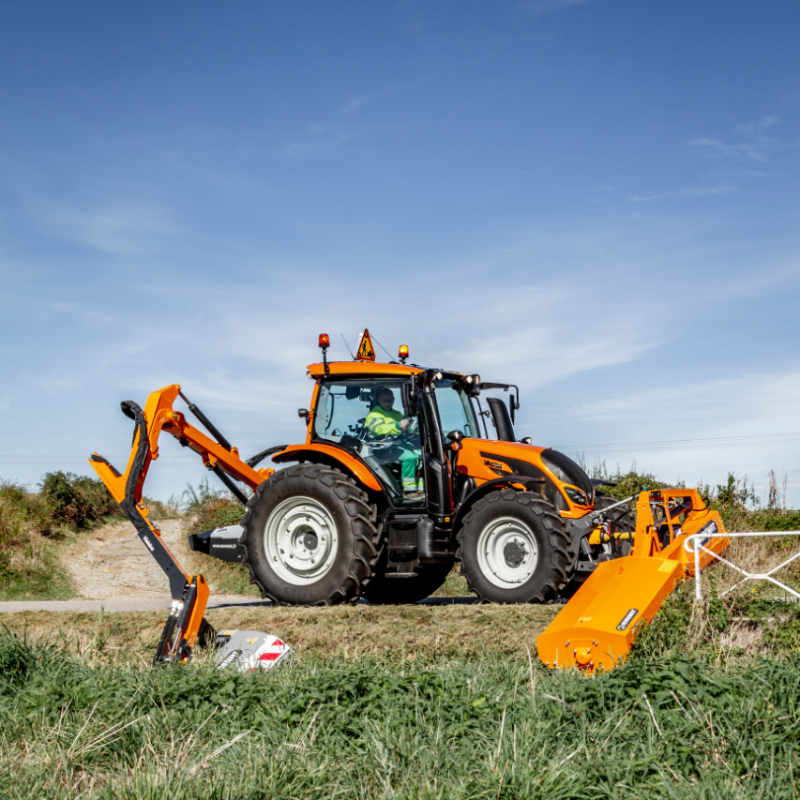 Multi-purpose vehicle
In recent years, Valtra has widened its product offering from farming to forestry and municipal contracting. In addition to fields, forests and roads, Valtras can now be found working also at airports, harbours and in the service of defence forces in various countries.
See Valtra's smart farming solutions live at Agritechnica 2019 on 10-16 November.