Valtra's Digital Twin was developed by Valtra's software validation team to enable the development and testing of software at even earlier stages of projects.
Now, Valtra has built on this to create a version for training and customer demonstration purposes.
The Digital Twin consists of a simulation model made with Mathworks tools. It is real-time and offline-capable and enables software development and testing in many new ways.
High-precision digital simulation for software development and validation

Everything is simulated with high precision to enable software development and validation. This model includes the simulation of different functions in the machine. For example, transmission, hydraulics, and pneumatics can all be simulated.
By adding a multi-body simulation to the twin, we achieved greater dynamics from the machine to use in testing. This also enabled different front-end possibilities. This feature was built by an intern in the Valtra Validation team using Unreal Engine 5. It is completely optional, although it has been identified as a great tool for both software development and validation.

For validation and development purposes, the simulation behind what is visible at the front end is key. We can mix both hardware and software modules to be more agile.

What can be achieved in the future with Digital Twins? The sky is the limit!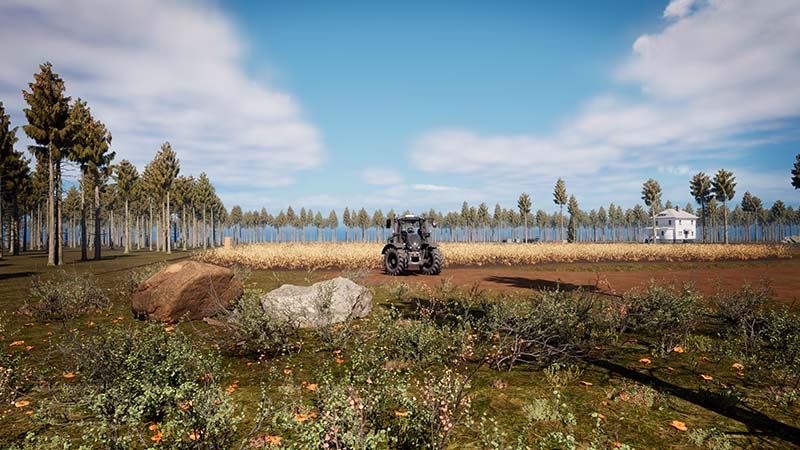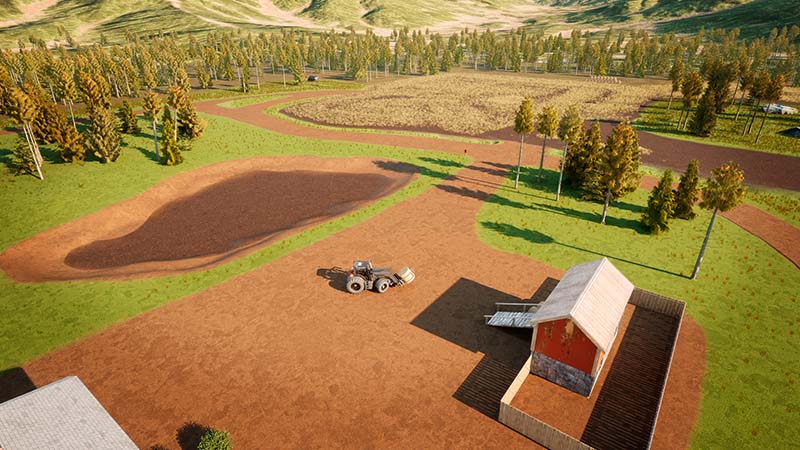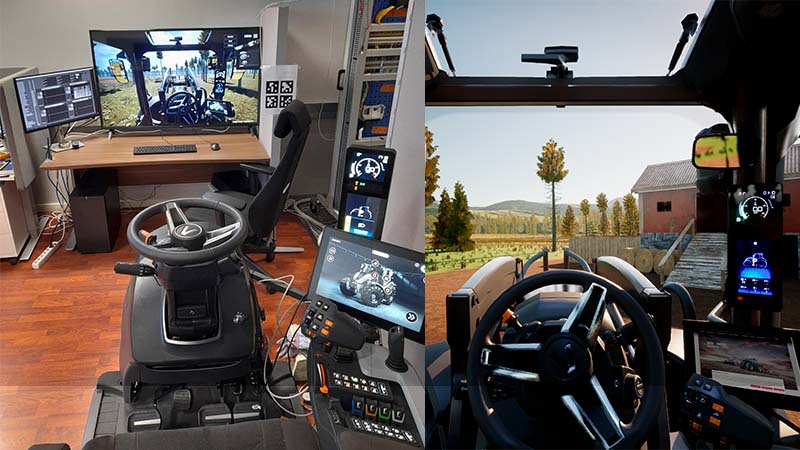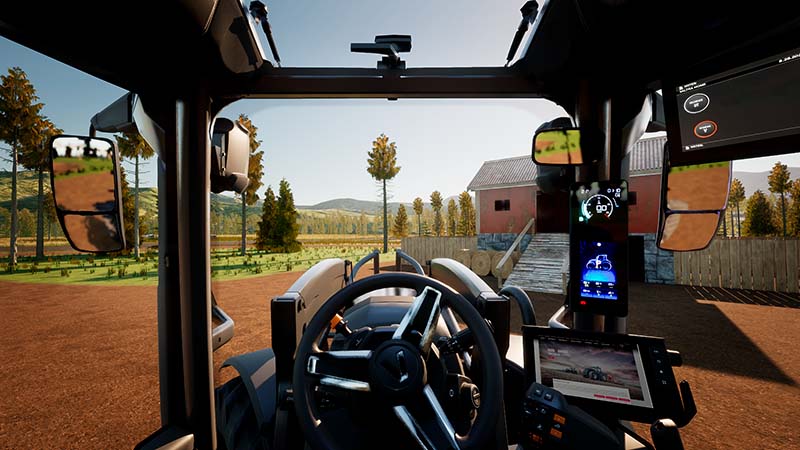 More possibilities for better customer experiences, training, and education
When the Valtra product marketing team tested the Digital Twin for the first time, a question arose. - Could this method and technique also be used as a training and testing platform for different purposes? With some research and teaming up with our software developers, a unit was built and unveiled at Agritechnica.2023. So, the question led to a side product of the digital twin, with limitless possibilities. This training version of the Digital Twin can be used in many ways; training for salespersons, customer introductions, school co-operations, and more. 
This spinoff project that is shown at Agritechnica is a perfect example of the flexibility that can be achieved with the innovative Digital Twin approach. 
The Digital Twin side project was relatively easy to set up. It only took two working days for one software developer and one model developer, and around two days to prepare the front end by Valtra's internal staff. With quite a small amount of effort, we can develop this side product to be very useful for different purposes besides the original digital twin.
The Valtra Digital Twin at Agritechnica
Valtra's training Digital Twin cab simulation unit can be seen at Agritechnica, Stand 39B, Hall 20. Visitors can experiment with the Digital Twin simulator and experience how Valtra uses this latest digital tool. 
Research and Development at Valtra
Watch the video below to learn more about Valtra's innovative research and development.